Apple has a reputation of having the best software support in the smartphone world, but when iOS 16 arrived in 2022, it was only for phones from 2017 and onward – 2016's iPhone 7 and iPhone SE were dropped. That's better than Android makers, which only do OS updates for four years at most… well, it's better than most Android makers.
Dutch company Fairphone made waves with its fifth generation phone – by using an industrial Qualcomm chip, it can promise support for 8 years (with an option to extend that to 10 years). This means security patches, but the company is also targeting "at least" 5 OS updates from the Android 13 that the phone gets at the factory.

8 years (possibly 10) of software support for the Fairphone 5
The Fairphone 5 can easily last a long, long time. For starters, the company offers 5 years of warranty instead of the standard 2 years. And, of course, the thing that put Fairphone on the map is the repairable design of their phones. The model 5 has ten modules that can be replaced individually by an inexperienced user – you just need a prying tool and a Phillips head screwdriver.

The Fairphone 5 has 10 modules that can be replaced individually
Well, the "Fair" in "Fairphone" actually stands for the way the company sources components and materials and how its phones are built – this year the phone is built out of 70% fair and recycled materials and the people at the factory are paid a living wage.
So, best phone ever? Let's have a look at the specs first. The Fairphone 5 costs €700/£650, up from €580/£500 for the Fairphone 4. That's quite a price hike and the Qualcomm QCM 6490 is only equivalent to a Snapdragon 778G or so – you can easily get an 8 Gen 2 in this price range.


Fairphone's first HRR display, also first punch hole
On the plus side, this year Fairphone switched to a 90Hz OLED display with higher resolution, 6.46" 1,224 x 2,700px, compared to a 60Hz IPS LCD, 6.3" 1,080 x 2,340px. The phone now boast stereo speakers too – but there is no headphone jack.
Additionally, the phone features three 50MP cameras – one main module (1/1.56", 1.0µm) with OIS, one ultra wide (0.7µm) and one selfie camera (0.74µm). All three can record 4K video at 30fps. And notice the lack of a notch, this is the company's first punch hole camera.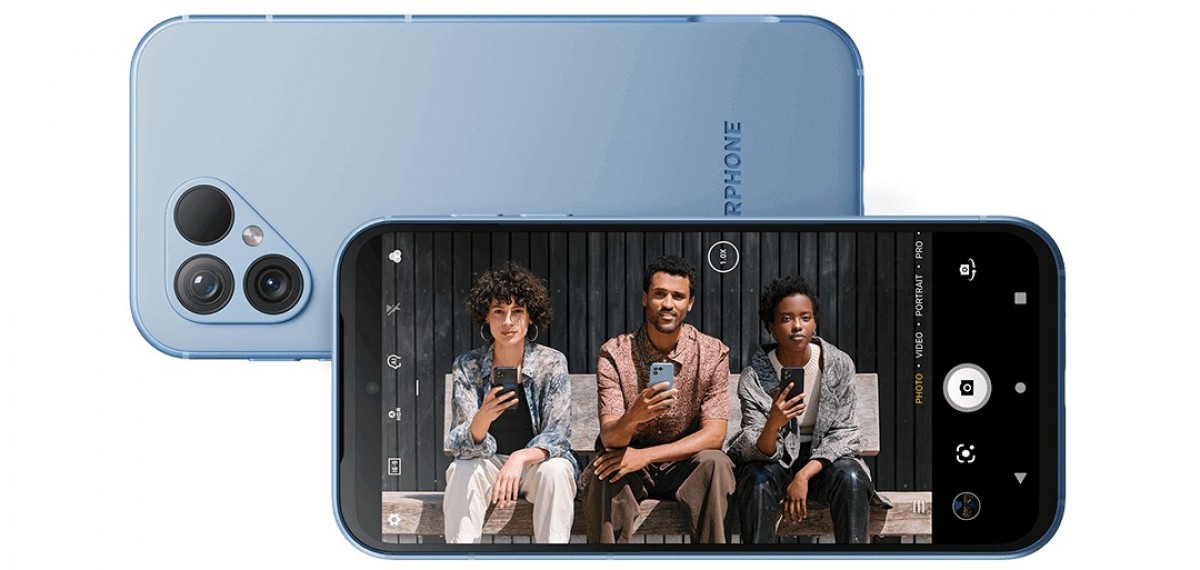 Higher quality cameras on the Fairphone 5 (50+50MP back, 50MP front)
Additional improvements include more RAM and memory in the base (actually only) configuration, 8/256GB vs. 6/128GB, which partially offsets the price hike. There's also a bigger 4,200mAh battery with faster 30W charging (vs. 3,905mAh/20W), it hits 50% in 20 minutes (vs. 30 minutes). And the water resistance was upgraded from IP54 to IP55.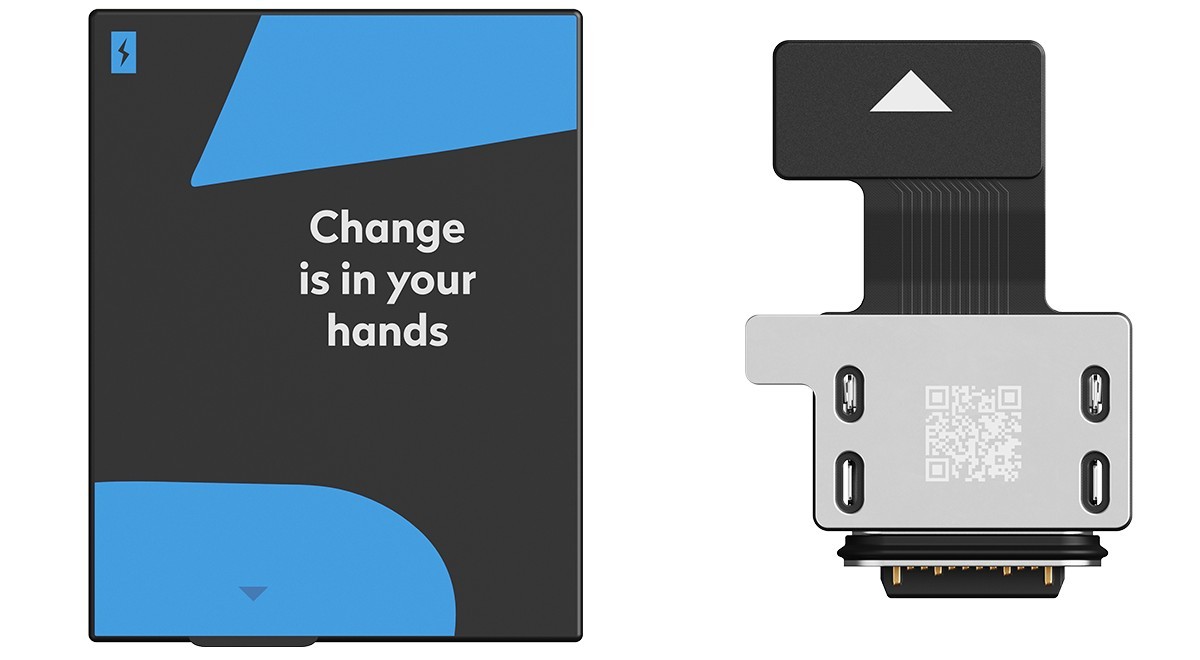 The battery and USB-C port are easy to replace
All in all this is a solid mid-ranger and even though it's priced higher than a mid-ranger, that cost will be amortized over time. A current Android mid-ranger might lose support after only 2-3 years and even if it makes it to 4-5 years, that's only as long as the Fairphone 5's warranty, never mind its actual lifespan.
There is no direct competitor to the Fairphone 5, though the future looks bright. Apple recently did a 180° and announced support for Right To Repair bills. Cupertino has also been expanding its Self Service Repair program, rival Samsung has been doing the same. Also, the EU may force manufacturers to make their batteries easier to replace. But that's in the future, the Fairphone is here today and does the self-repair thing better than any other company.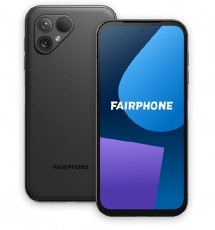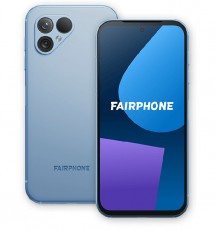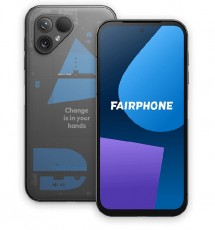 Fairphone 5 colors: Matte Black • Sky Blue • Transparent Edition
Checking up on the company's online store, we see that the estimated delivery time has slipped to September 20-25 (it started as September 14). That suggests there is demand for this device. Fairphones are niche devices, they sell in the tens of thousands rather than tens of millions like iPhones and Galaxys, so the demand is still fairly small.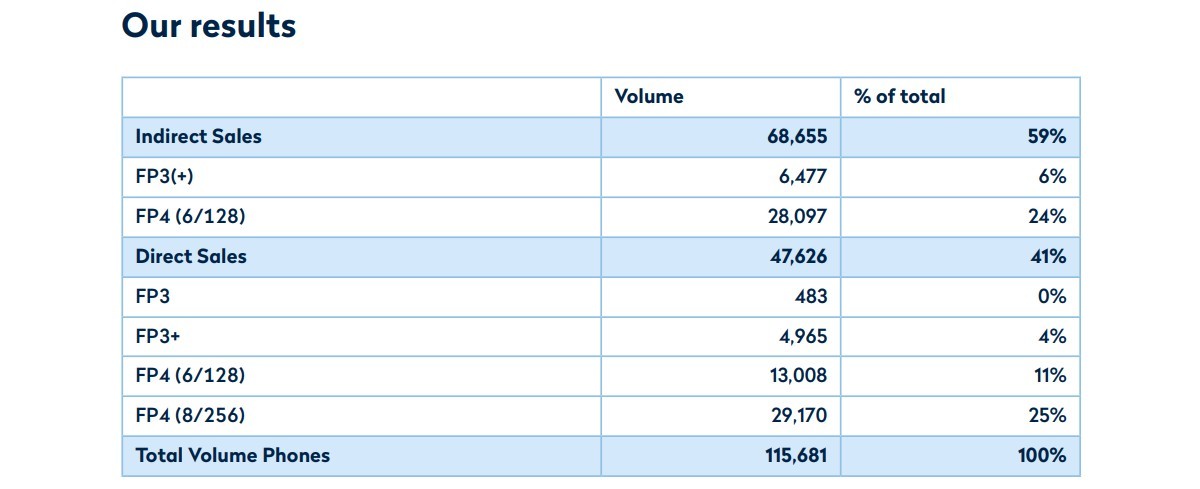 Fairphone sales in 2022
Maybe it's time for this to change – what do you think, is the company on the right path and will you get a Fairphone 5?