DJI's newest drone got official today. It's called Avata and the company says it's "the ultimate immersive drone experience" for fans of first-person view (FPV) flight. It pairs with the DJI Goggles 2 and the DJI Motion controller, to deliver "the almost out-of-body experience of FPV flight", according to DJI Creative Director Ferdinand Wolf. That said, you can also control it with the existing DJI FPV Remote Controller 2 and the DJI FPV Googles V2.
The Avata has 18-minute battery life from its 2,420 mAh battery, and it weighs 410g. It has integrated propeller guards for safety in enclosed spaces, while its 155-degree field-of-view ultrawide camera features a 1/1.7″ CMOS sensor. It can shoot in 4K at 60fps, as well as "2.7K" at 50/60/100/120fps.
It can hover like a traditional drone, accelerate like a racer, zoom in and out of tight spaces, and stop "in a fraction of a second". If it happens to land upside down, the new Turtle Mode lets it flip back up and take off again.
Speaking of modes, there are three of them for operation: Normal, in which the Avata operates similarly to other DJI drones, hovering in place with the use of satellite navigation or visual positioning systems on the bottom of the drone; Manual mode (only with the DJI FPV Remote Controller 2) is the one in which you have full, limitless control and get the immersive FPV flight experience, with the ability to customize parameters to your heart's content.
Finally, Sport mode is a hybrid blend of the other two, offering some of the dynamic movement capabilities that come with Manual mode along with some of the key safety features of Normal mode.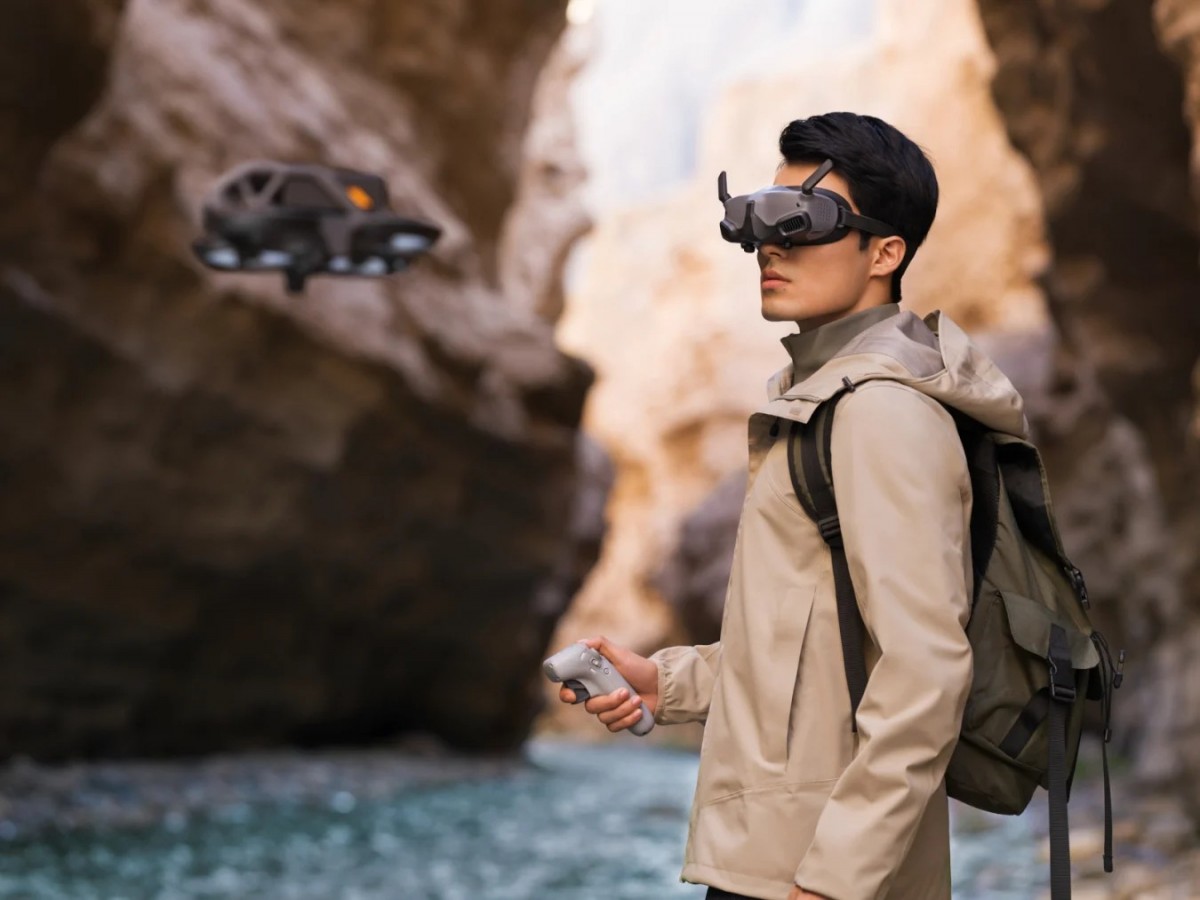 The DJI Avata is available today from DJI's online store for $629 (or €579, £499) by itself, or $1,388 (€1,429, £1,229) bundled with the DJI Goggles 2 and the DJI Motion Controller. You can also pick it up alongside the DJI FPV Goggles V2 and DJI Motion Controller for $1,168. A kit containing two batteries and a battery charging hub can be yours for $279.
Source | Via