Today Apple has issued a new software update, but this one is a bit special, as it's intended for the older models that the company doesn't support anymore – not with its latest iOS builds at least.
We're talking about iOS 12.5.6, which is already going out to those iPhones and iPads stuck on the iOS 12 branch, including the iPhone 5s, iPhone 6, iPhone 6 Plus, original iPad Air, iPad mini 2, iPad mini 3, and even the 6th gen iPod touch.
The new update's build number is 16H71, and it addresses a security vulnerability in WebKit which leads to arbitrary code execution and Apple says it's "aware of a report that this issue may have been actively exploited".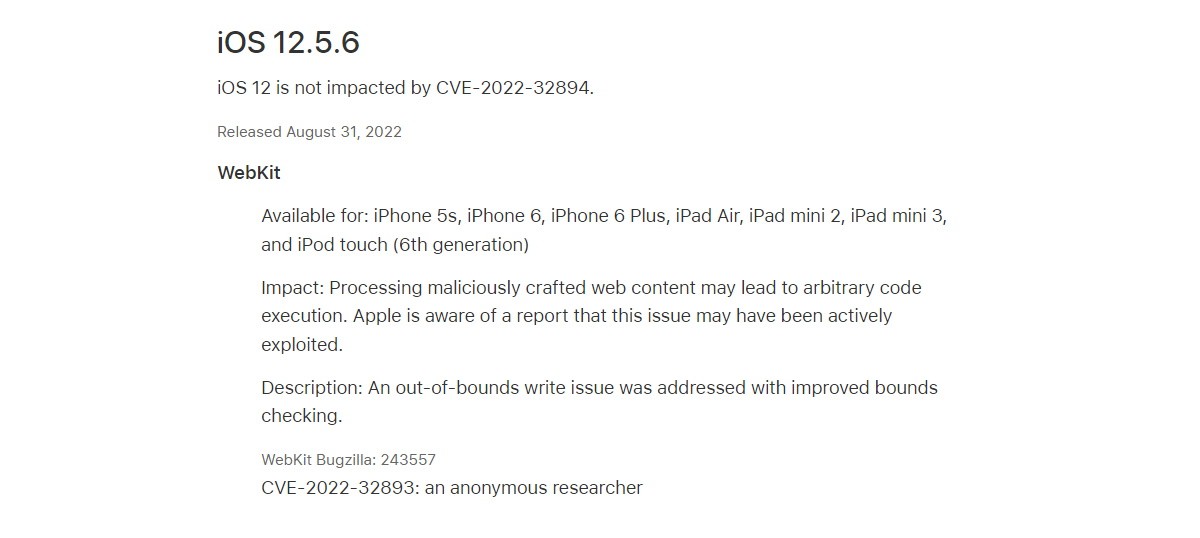 Needless to say then, this is definitely an update that's recommended to download and install as soon as possible, if you happen to still have one of the aforementioned older devices. It's a 275MB download, and you should have already received the notification to get it. If not, you can always head to Settings > General > Software Update to grab it.
Source | Via